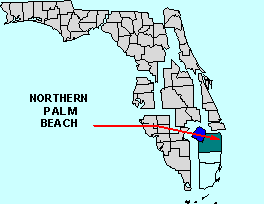 The American Association of University Women (AAUW) empowers women and girls through advocacy, education, philanthropy, and research. Our nonpartisan, nonprofit organization has more than 165,000 members and supporters across the United States, as well as 1,000 local branches and 800 college and university partners. Since AAUW's founding in 1881, our members have examined and taken positions on the fundamental issues of the day — educational, social, economic, and political. Located on Florida's beautiful southeast coast, the Northern Palm Beach County Branch draws members from throughout Palm Beach and southern Martin Counties and serves the communities of Hobe Sound, Juno Beach, Jupiter, Lake Park, North Palm Beach, Palm Beach, Palm Beach Gardens, Palm Beach Shores, Riviera Beach, Stuart, Tequesta, and West Palm Beach. The branch was founded in 1959.
WORK SMART salary negotiation class 
Scholarship Information for 2019: Five well qualified Palm Beach County Women were awarded scholarships on Monday May 13th at a dinner at Brio's Restaurant in the Palm Beach Gardens Mall.
Scholarship information for 2020:  The applications for the 2020-2021 scholarships  must be received on or before March 20, 2020.  
Our 40th Annual Benefit Luncheon supporting our scholarship and grants program  honoring the 2020 AAUW Woman of Distinction:  Judy M. Pierman will be held at the Sandhill Crane Country Club on western Northlake Blvd in Palm Beach Gardens, FL on Saturday February 8, 2020.  SAVE THE DATE !
The Legislative Action Alerts and the Two Minute Activist:
To receive the timely Legislative Action Alerts from the AAUW Action Network about important legislative issues coming before either the Senate or the House of Representatives please sign up to receive the Action Alerts in your email. These include information about the issue and a suggested  Two Minute Activist message to your US Senators and member of the House of Representatives giving reasons for taking a specific action.  You can edit this message using your words to ask the legislator you are contacting to take a specific action.  The action can be to ask your legislator to co-sponsor a bill,vote for it or against it.
During the Florida Legislative session Florida also has the Florida Action Alerts to provide Florida AAUW members with the same type of information and a Two Minute Activist message as the National Action Alerts.  To sign up for these please send an email to Pat DeWitt, AAUW Florida Public Policy Director, at aauwfldewitt@gmail.com. Write AAUW Florida Action Alert in the subject line.
Read or download and print the 2017-19 Public Policy Program Brochure that describes the public policy priorities established by a vote of AAUW members to set forth the  federal action issues on which AAUW members focus their advocacy efforts on national issues. Florida AAUW branches will also focus their advocacy efforts on these priorities for the next two years.
Dinner Club
AAUW Dinner Club has four dinners during the year. Each dinner is for eight people with the menus are determined by each of the hostesses.  Members are single or couples.  Contact Ann at contact us, if you are interested in becoming a member of the club.  Our last dinner until fall was a Kentucky Derby Party at Liz and Buddy Shapiro's home on Saturday, May. 2018.
Book Group
The Book Group meets monthly September through May on the third Thursday of the month to discuss a book the group has selected to read. New additions to the group are always welcome.  At our next meeting at 1 pm on the 3rd Thursday of the month except during the summer months . If you would like more information about the group contact Doris at contact us
The Bridge Group meets on the First Tuesday of the month at 7 pm,  at the home of one of our  members. We play party bridge to  have fun and learn more about playing good bridge, too. We welcome new members to play regularly or be substitutes. If you are interested in joining the group please contact Judy at contact us or Barbara at contact us