Our Presidents and Officers for the next year: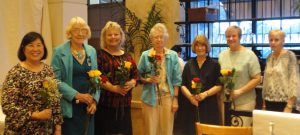 The Northern Palm Beach County AAUW Charitable Foundation offers scholarships to Palm Beach County women residents who are currently enrolled at a college or university. Applicants must be registered voters and US Citizens. The amount of the scholarships usually ranges from $500 to $1,000.    The scholarship application for the 2018-2019 academic year  was available on the scholarship page of this website.  The submission deadline was March 15, 2018. Five well qualified women were selected to receive scholarships were notified in May 2018.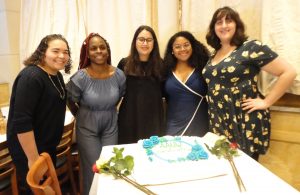 The Foundation also raises money for the AAUW Fund that provide fellowships and grants for women needing financial assistance for masters and doctoral studies, the Legal Advocacy Fund which helps women who have been victims of harassment or discrimination and the AAUW Tech Trek Camp for girls entering the 8th grade at the beginning of the 2018-19 school year.
We support our adopted class of four year olds at the Luciano Martinez Hispanic Human Resource Child Development Center. This year we raised money for cots to be used in the classroom. We also donate books and supplies as well as providing assistance with special activities.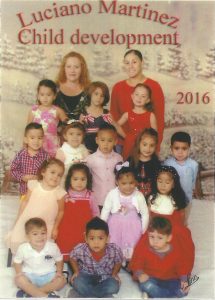 We also support and volunteer at April is For Authors, now called BAM! A Festival Of Books and Music a free one day event to provide children an opportunity to meet, hear talks from, and have their favorite authors autograph books. This is also an opportunity for local teachers, parents, and budding authors of children's books to meet the authors. The 2019 event will  be held on Saturday March 2nd from 9:30 am to 4:30 pm in and around the Mandel Library at the corner of Dixie and Clematis in downtown West Palm Beach.
We host a Book Study Group, Dinner Club, a Bridge Group and an Out and About Group. Contact us for details. The Bridge Group meet year round.